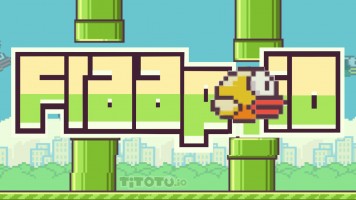 In the Flaap io game you need to be precise and to feel the balance. It is the multiplayer version of the famous Flappy bird game. It is similar to the egg-shaped Bonk io. Flaap io will require super agility. You must also be able to calm down quickly, if necessary. And don't break the keyboard. It is a game for those who have a strong character and a healthy nervous system.
How to play

The aim of game is to fly as far as possible, balancing between the obstacles. For other players, you are just a shadow. For you, other players are shadows. However, there is a top list of leaders with world records. It is really exciting to find your name in this list. As you fly further, the game becomes more exciting and every click becomes extremely important. One awkward movement, and the bird will fall down. Flaap.io is a real simulator for training nervous system. You may play both on the computer and on the game pad.
Controls
Click of the mouse or Space to fly.