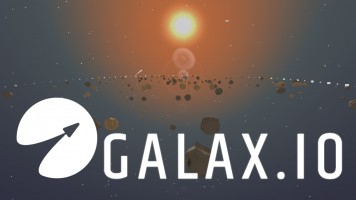 Galax io is a 3D space shooter where you can upgrade your ship. You must shoot at all objects that are moving or standing still. Then you will be able to earn money, purchase more powerful ships and upgrade existing ships. The bullets are flying around on a high speed, so you will have to battle a lot with the enemies.
How to play
The main aim of Galax io is to upgrade your ship to the maximum and then enter the top. You must destroy the enemies' ships and asteroids that are appearing in the space from time to time. Spaceships don't have much health, so you must turn around and maneuver in order to stay alive.
This space shooter has an original game arena. The players are moving like motor boats on the water surface. It is charming, because the landscape is very picturesque. It would be good to develop this game and to add new improvements. The game is really fresh and original. We suppose that the developers will upgrade and improve it for us to enjoy the process.
Galax io is a great work and the first game of a small design studio. And the game is really exciting!

Control
Use WASD to move
Use the Space to shoot
Make a click to switch the weapons in the bottom right-hand corner