Hyper Fleet is a team space shooter. The human's space station is being attacked by alien bots and you've got to defend it. Number of players, spaceship upgrades, constant game activity and great space panoramas that's all about this game.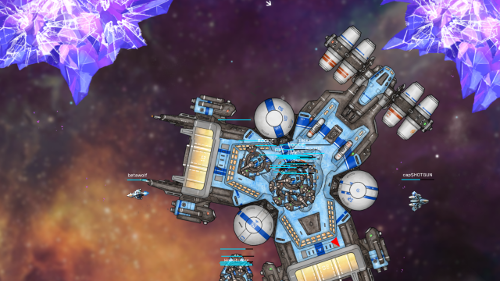 How to Play
Main aim of a Hyper Fleet is to stay as much attack waves as possible. As soon as station completely loses health and explodes the map reloads and starts from first wave again.
While bot waves are weak you've advised to maximally upgrade you battle ship. Upgrades availble for money. You can earn money killing aliens. aT left-bottom corner you'll find health and ammo bars. To restore both return to the station and press Space. Also you can buy a new ship on the station.
If you're killed you lose your last spaceship and respawn with a basic free one. If you want to buy the greatest spaceship don't spend your money, try to stay alive, don't more far from the station.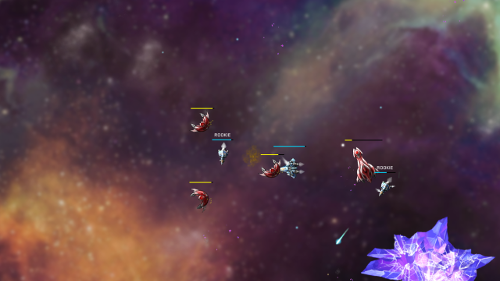 Controls

Mouse to move
Space to open station menu
Hyper fleet at first glance is a mess, but in 10 minutes you'll get into it!