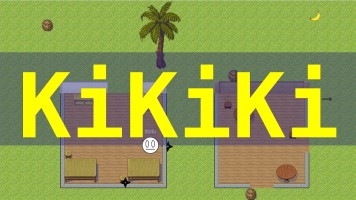 Kikiki io is a funny user for many users. You must throw bananas at the enemies at survive as long as possible. You can also throw bombs and throwing stars, do archery and improve your health from time to time. The game has a simple and laconic design. It is a perfect io game that was developed as a laconic platform for fun.
How to play
The aim is to stay alive as long as possible. You must collect weapons and medical kits. Use hot keys 1 – 5 to switch the weapons. You must be precise and escape from other players' bullets. There is also a possibility to speed up, if you want to maneuver.
It is a great pleasure to play on a wide screen. The landscape is really picturesque; there are a lot of interesting buildings of different types. These buildings also play the role of natural obstacles in the process of shooting. The game is going to be upgraded and it will surely become a hit.
Control
Use WASD to move
Use Space to speed up
Use keys 1 – 5 to switch the weapons
Make a click to shoo