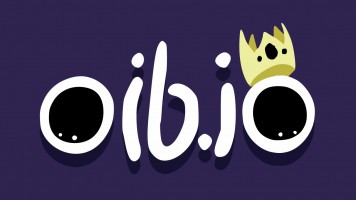 Oib io seems to be a bastard of Agario + Limax io. This game is quite unusual and really odd, but, at the same time it is diverse. The game is translated into Russian, and it's great. You will play for a spot of ink. You can divide your spot into pieces and run into other spots by means of a brutal front attack. You must always be attentive. Also, you mustn't act in a hurry, because your units have quite a short life, but you have a lot of great work to do!
How to play
The aim is to be the best. But it is not easy! Every player has a Queen. The Queen can battle and it is possible to kill her. But her main function is to give birth to the units that act as warriors. If several warriors join in a group, they will turn into a great and powerful monster. This monster will destroy everybody around him. All units have health. As time passes, the health level is decreasing. Remember that big units move slowly, and little ones move quickly. Moreover, small units may serve as a food for the Queen. So, you must be attentive because it is necessary to transform bigger units into little ones, and vice versa, it depends on the situation. The battle takes place when your units into run into the units of your enemies. Bigger units win the battle. Units of the same size destroy each other.
If somebody in Oib io has killed your Queen, the game is lost.
Control
Use 1 to create the unit
Use 2 to join smaller units into a big one
Use 3 to divide a bigger unit into smaller ones
Use 4 to feed the Queen