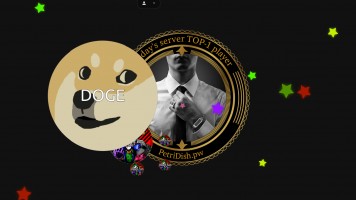 Petridish pw is based on Agar io. There is a huge amount of servers, modes and skins. There are amazing opportunities for customization, according to your preferences. A great number of extra functions has made the game very popular all over the world. The quality of the game is superb. Petridish pw has a lot of fans. Join them!
How to play

Petridish pw has the biggest amount of modes among the games for gaining mass in style of Agario. However, the aim in any mode is to grow the biggest cell. To gain the mass, eat dots of the ass appearing everywhere, and eat smaller players. It is difficult to cope with bigger players. If you can't crush them by your mass, use your abilities.
When your cell grows, it slows down. Divide your cell into two halves, to speed up. When your divide your cell in two halves, one half makes a leap to the cursor of the mouse, so it can catch and absorb a smaller cell. After some time, two halves join together again.

Controls

The cell follows the cursor
Space, to divide your cell
W to feed somebody with the mass