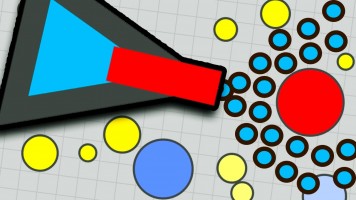 Spaceblast io is a younger brother of legendary Diep io. The game has a nice graphics; you may customize your spaceship. Soon, the game is going to become one of the most popular io games. Moreover, the developers are controlling and upgrading the game at the moment. Soon, new options will be added. Then, even the most skeptical players will enjoy the game.
How to play
The aim is to destroy different geometric shapes in order to upgrade the spaceship. When you go to the next level, you receive the scores of upgrade. Invest them into the improvement of your properties (on the left). But be careful: you are surrounded by other spaceships, and they are shooting at you! You must do away with them. When you destroy the enemies, you receive experience.
Controls
To move, use WASD.
To shoot, use the click.
At the moment, the game contains a few functions, but, still, it is a good shooter. You will enjoy it. You are welcome to our website; when the game is upgraded, we will inform you!