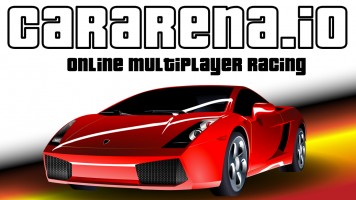 Car arena io resembles the game Carmageddon. The aim is clear and antisocial. You must runover the people, ram weaker cars, and escape from the obstacles. The game is really simple, like other io games. However, you will have a lot of fun. You won't need a driver's license for this game. At first, the game seems to be easy, but then you understand that it is a false impression.
How to play
The car moves on a high speed, and it has a limited amount of life, so it's really easy to run into the obstacle and to break down. The speed booster can be used when you are trying to escape from a stronger enemy or when you are driving in a straight line. In this game, you will have to turn around a lot of times. Drift is necessary, if you want to receive some scores and to stay alive.
It is important that you can't defeat the car of a higher range, it will break you from the first touch. But, if you are attentive, you will be able to define the range of the car from the first sight. Pay attention that appearance of the car changes from level to level. So, you see the enemy. If you have already owned this type of car, don't hesitate to attack. If you have never seen this type of car, try to escape!
Control
The car follows the mouse
Make a click or use the Space to speed up