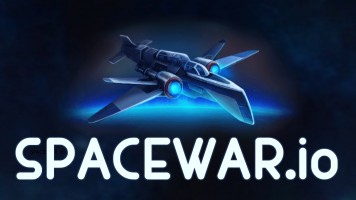 Spacewar io is a massive multiplayer space shooter with 3D spaceships. It has great graphics and design + a lot of upgrade options. These make the game enter TOP5 best space io games along with Starblast io and strategy Warin space. The game has a great potential, so we believe it gets more popular in a short time.
How to play
The goal in the Spacewar io is to become a leader and win a turn. Upgrade you ship, seek for extra battle equipment: shields, better weapons and etc. Break down asteroids to get unobtanium and sometimes weapon items. The same unobtanium is left when enemy ship is destroyed.
One turn lasts for 5-7 minutes. During this time you may not only become a leader, but also try to get the most upgraded spaceship. When you die spaceship downgraded by 1 level only!
Extra equipment is installed automatically, there're 2 slots for it. When both are used the new equipment will replace the existing one.
Controls
Spaceship follows the mouse
The nearer the mouse pointer to the spaceship the slower it moves
Space button for acceleration
Right click to use special weapon